Baba Yaga Huts
Baba Yaga is a notorious man-eating witch from Russian folktales. Her hut walks on huge chicken feet.

These mixed-media fairy houses are of variable size. The smallest can stand on a penny. The largest is about a foot tall.

"How can I buy one?" you may wonder. Click here to find some for sale.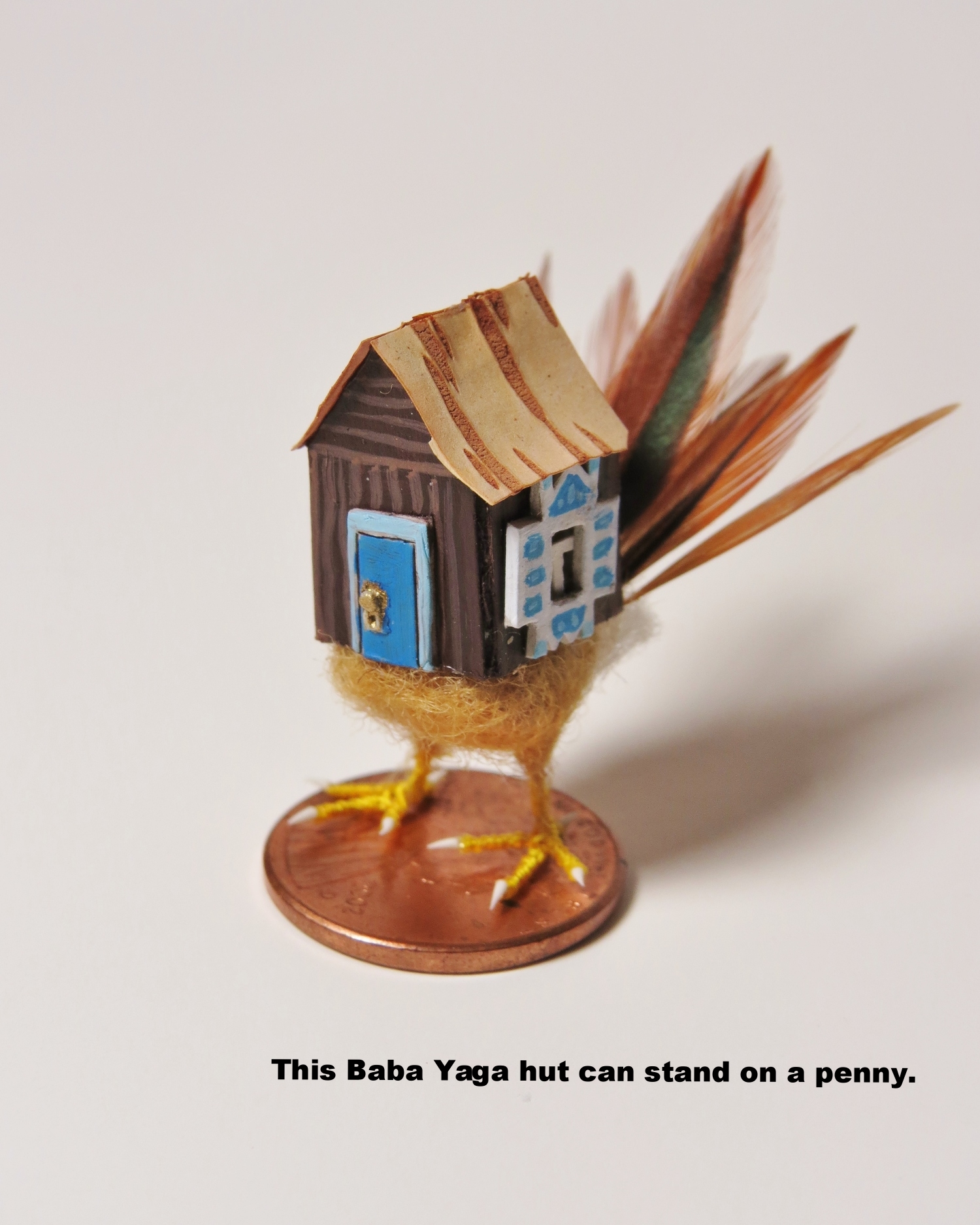 Seated Babayaga Hut
The door opens and closes.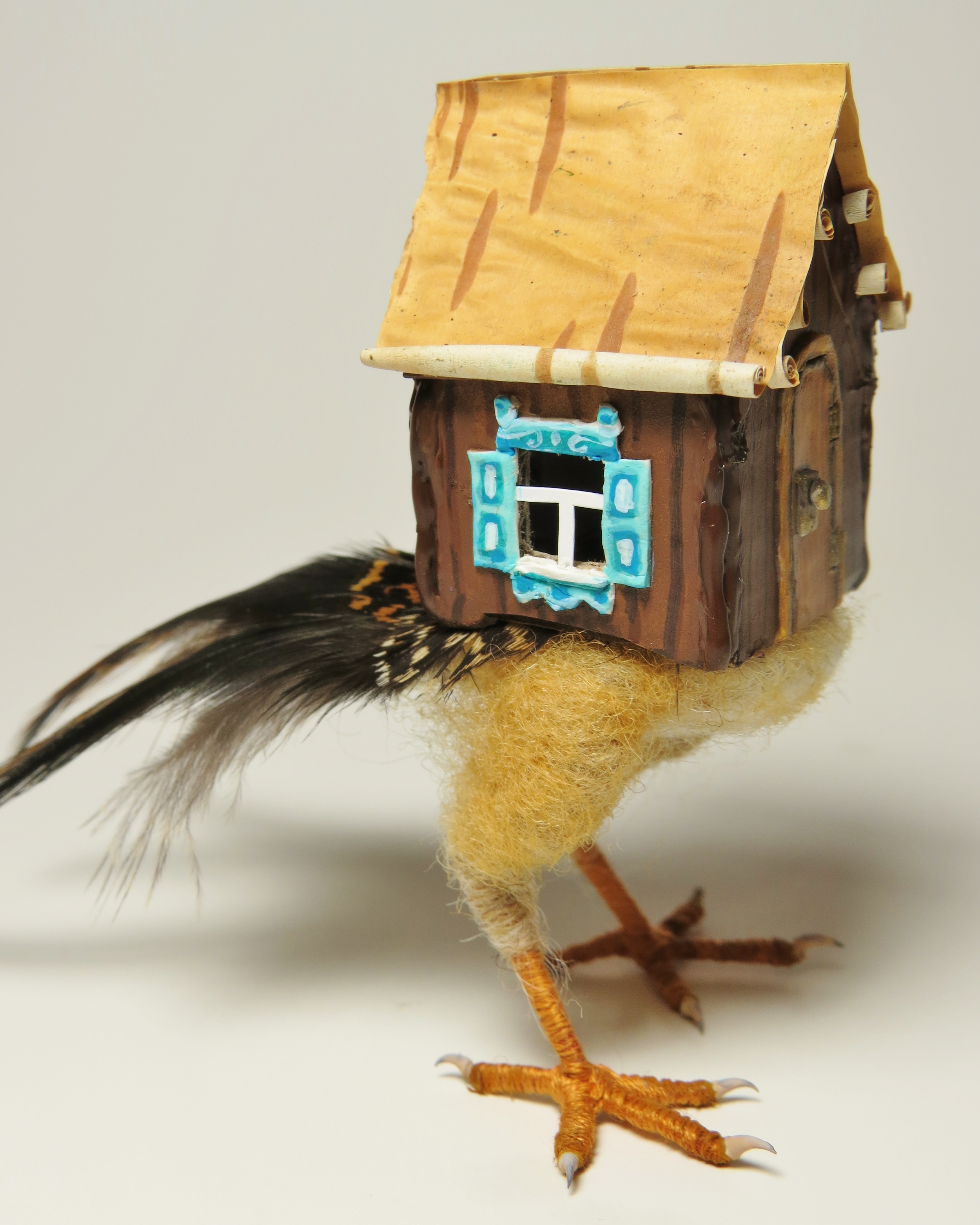 Largest of the standing Baba Yaga Huts
The front of the Baba Yaga House is embellished with poppy seed cases, grape tendrils, and alder bark. Look for grouse feathers on the roof.
Quirky birch bark spirals and an inviting door....
...make this a friendly and inviting little witch house. Perhaps Baba Yaga is in a good mood today?

Purchase this house here.